WEDDING LOCATION IN CHIANTI
Weddings and Events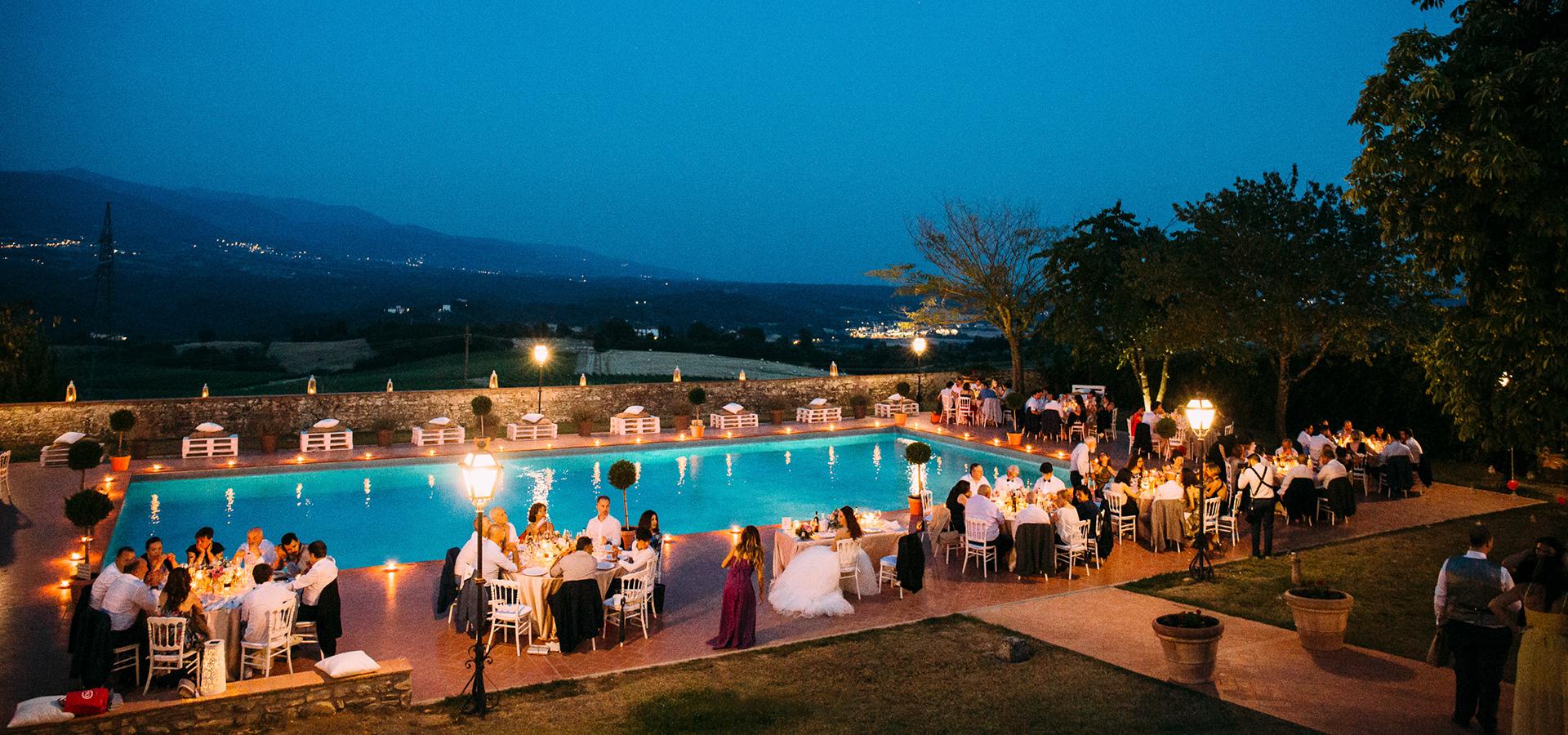 15 minutes from Florence, Fattoria Pagnana is the perfect solution for your Wedding. Amongst the Florentine Chianti hills, we have 2 locations: the already renowned and many times a prize winner of the Wedding Awards of Matrimonio.com, Villa Pagnana and the Loggiato for boutique weddings or events of a green flavour in a classic Tuscan country farmhouse. Choosing Pagnana means marrying in a location which knows how to exalt the atmosphere of Tuscany in a suggestive setting which will cement in your memories nature's beauty and the romantic ambience of your love story.
Villa FOR WEDDINGS IN Chianti


Villa Pagnana

Amongst the most romantic wedding locations of the Tuscan hills, at Villa Pagnana we organise weddings receptions in two large halls or around the splendid swimming-pool with panoramic outlook offering an exceptional view of the vines of Chianti.

The adjacent Pine Tree Park can become a natural nave for officiating civil services (we are registered as a Town Hall) and symbolic ceremonies crowning the event. Even the cellars can be transformed into a magical place where one can consecrate the beginning of a new life together of a couple inebriated by the perfume of the must.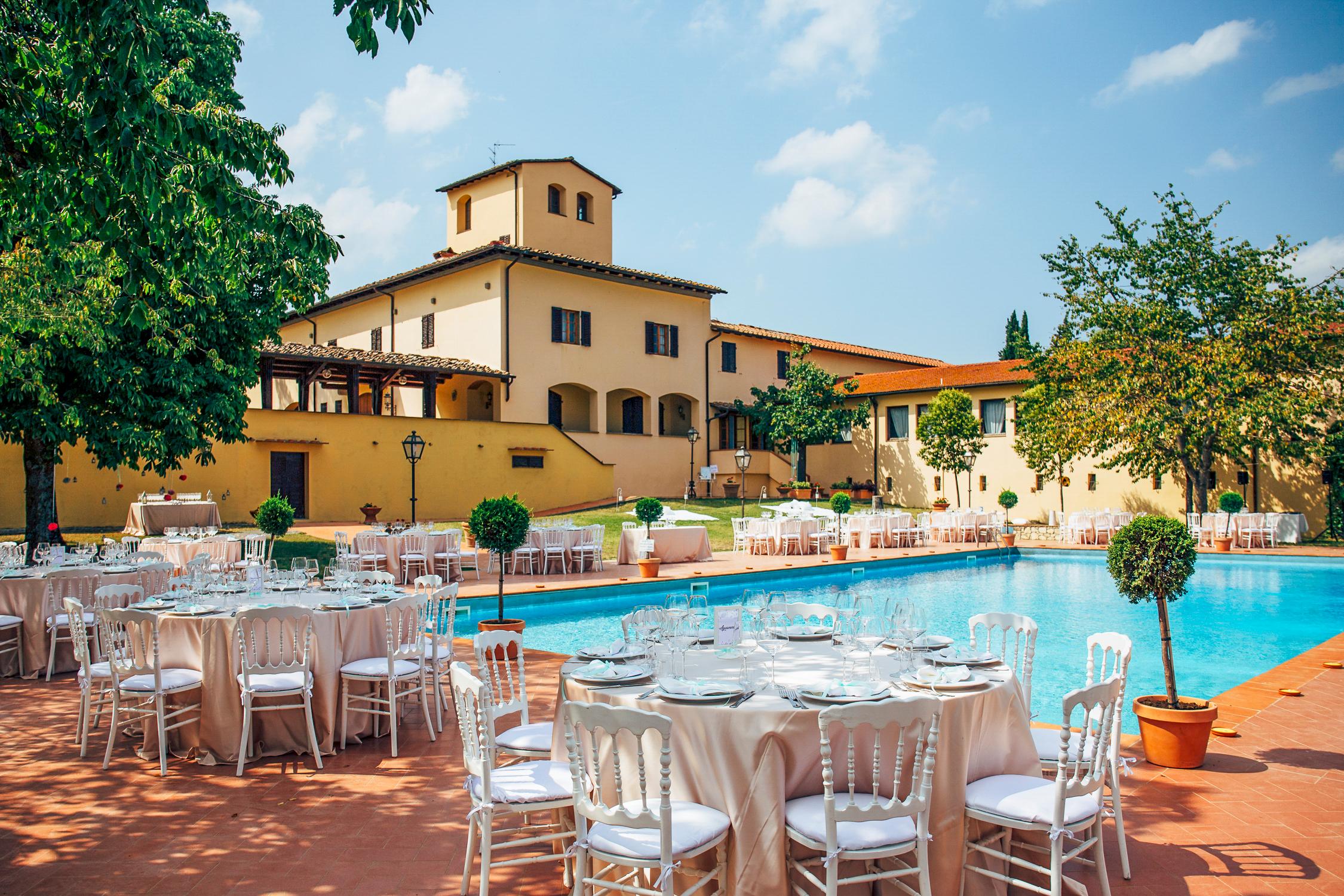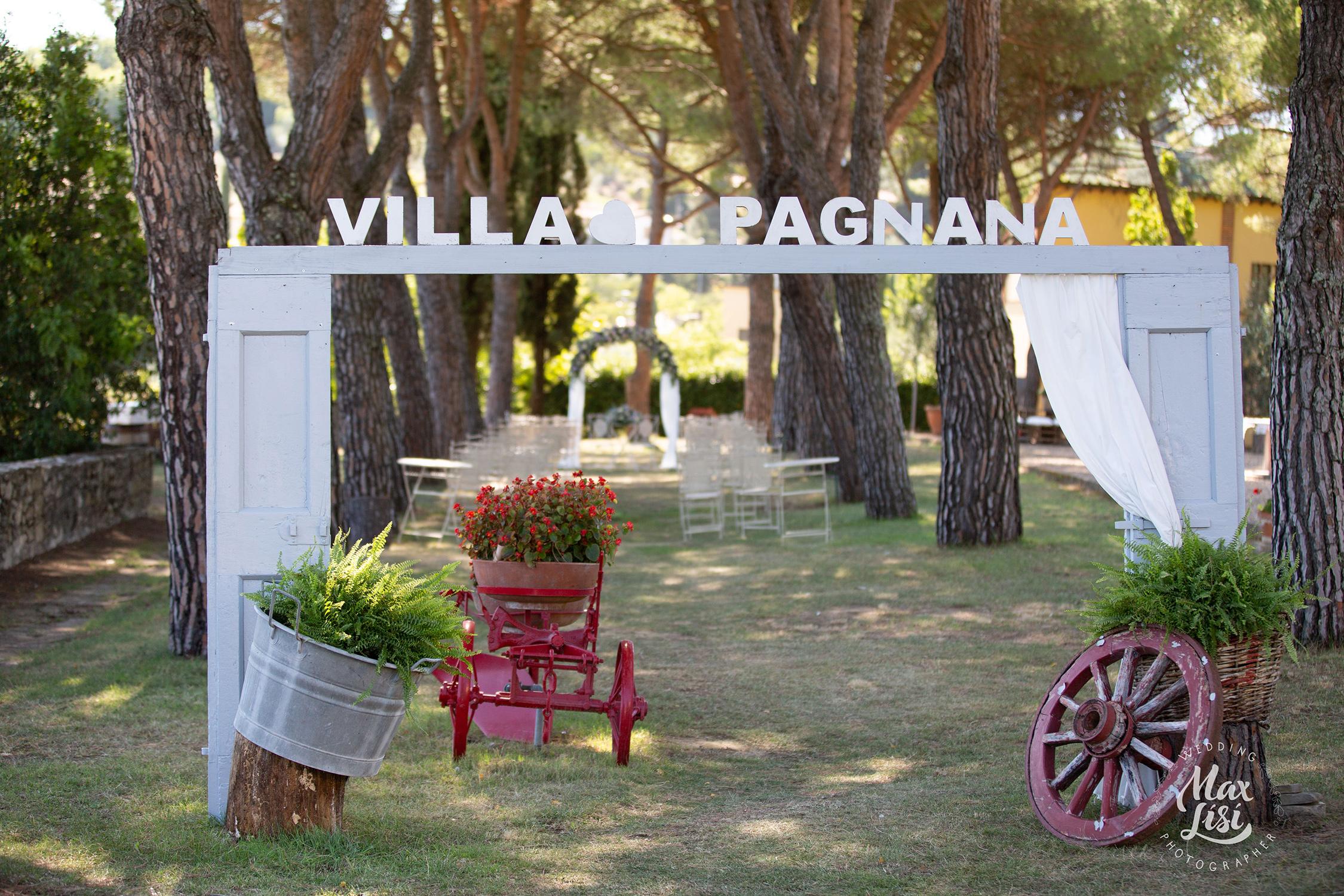 AGRITOURISM FOR HILLSIDE WEDDINGS


The Loggiato

For all those dreaming of an intimate and even more bucolic wedding Fattoria Pagnana can make available the Loggiato, a marvellous farmhouse with its courtyard and private swimming-pool, sitting on a classic viewpoint of Tuscany: olives, cypress trees, and Chianti vines.

The guests can stay directly in this structure lengthening the celebrations immersed in the relaxation and peace of our hills.
YOUR tailor-made WEDDING


Create your wedding

Fattoria Pagnana also includes the services of a Wedding Coordinator with Veronica Ferrante, who knows how to guide you with inspiration and confidence regarding the selection of the suppliers and the decorations.

Trusting a Wedding Planner to organise your great day not only may transform your wedding from a dream to reality but also relieve you of the weight of various commitments and stress as well as determining a budget which avoids excessively high or unnecessary costs. If you wish you can choose amongst the various extra devices of Veronica or even ask for full service.