Fattoria Pagnana
Agritourism Services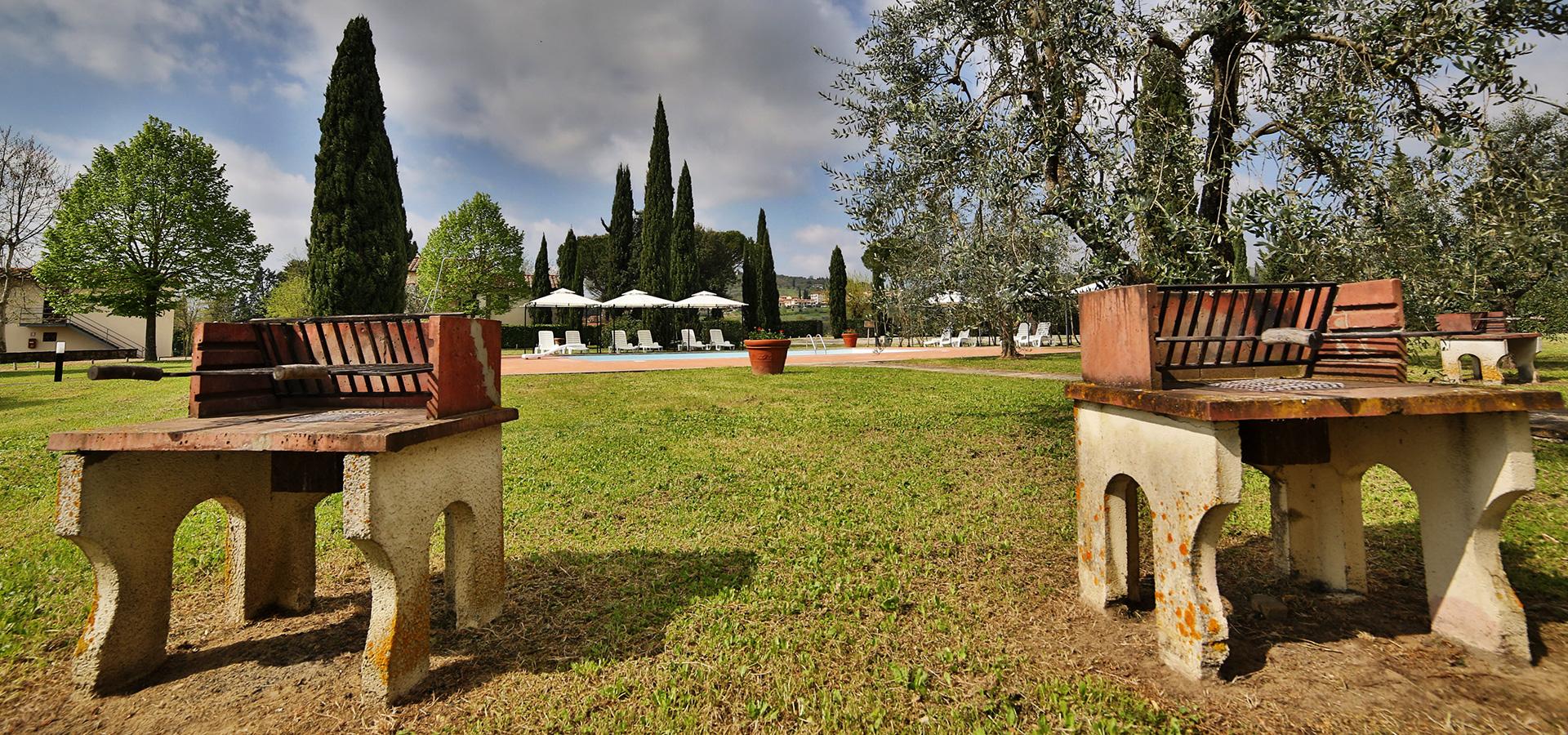 Open all year round


The Loggiato
6 Agritourism apartments
1 swimming-pool with lounging chairs, umbrellas and various gazebo
Courtyard shaded by centuries' old oak trees with suggestive views over the vines and olive groves of the estate
Garden furnished with tables and chairs, barbeque and many relaxation zones
Communal laundry zone with hanging area
Bicycle deposit
Free covered space for cars and exclusively for guests of the complex but not considered a secured parking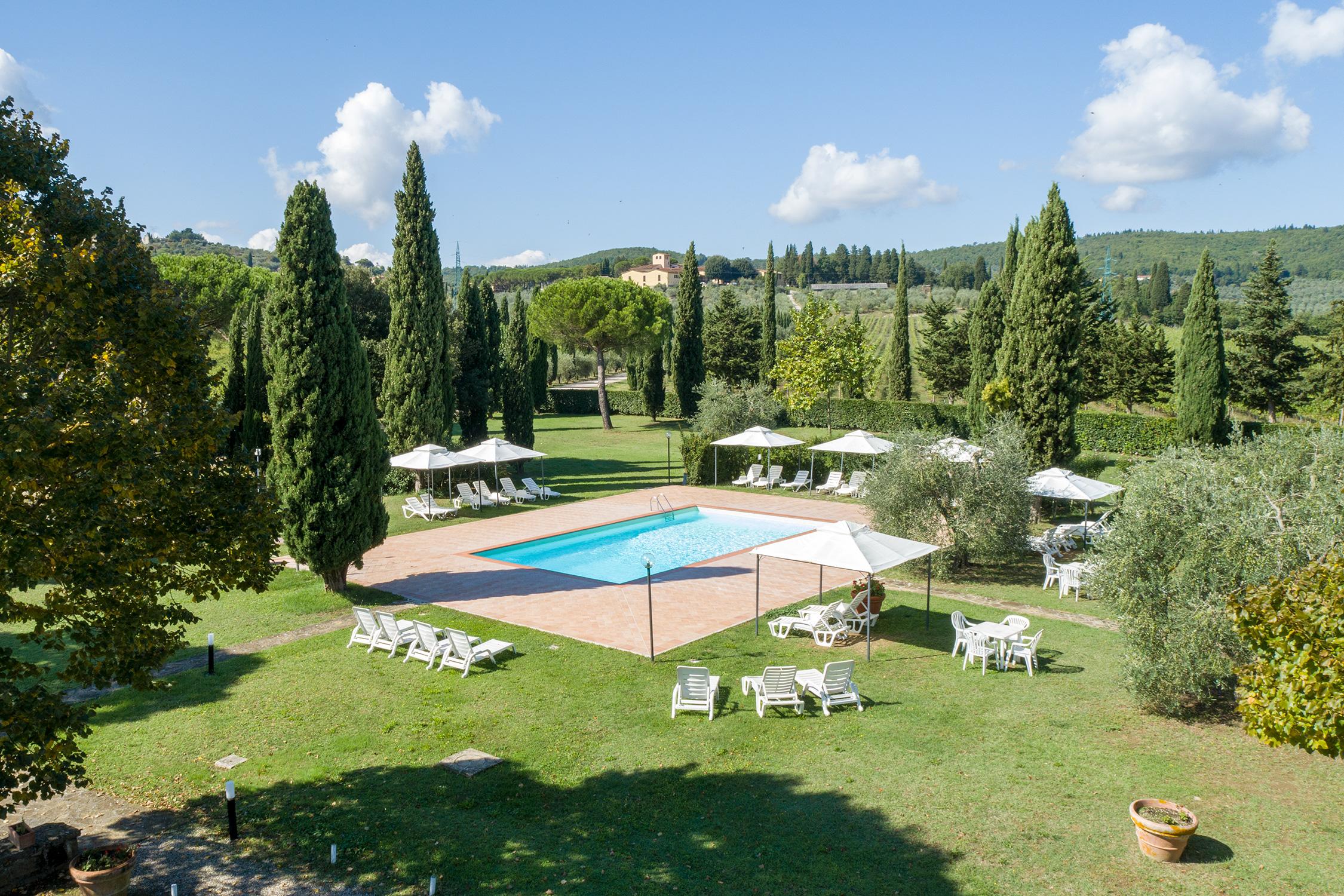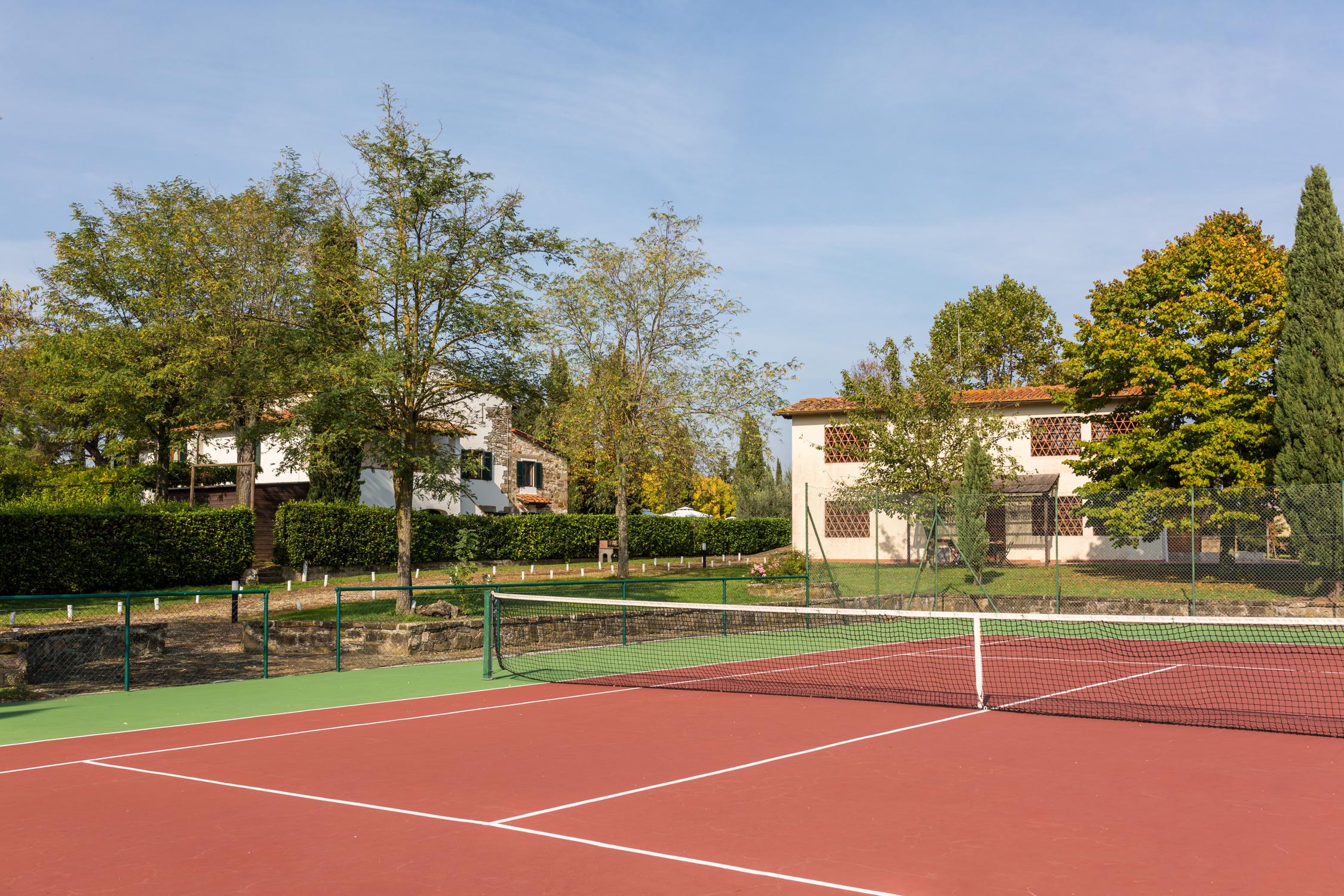 Open from may to September


The Borgo
14 Agritourism apartments
1 swimming-pool with lounging chairs and various gazebo
Large treed garden furnished with tables and chairs, barbeque many relaxation zones
Pergola furnished with tables and chairs as well as a large barbeque and a pizza oven
Tennis court
Small football pitch as well as basketball court
Ping pong table
Play area
Comunal laundry zone
Free covered space for cars and exclusively for guests of the complex but not considered a secured parking
The Agritourism


Services
Independent Holidays
The agriturismo apartments of Fattoria Pagnana areself catering and each apartment is fully equipped. The kitchen is includes pots and pans, cooking utensils, cutlery, plates, glasses, Italian coffee makers, kitchen towels and washing-up liquid.
The rental envisages a clean apartment including bed linen and towels, electricity, cooking gas, water and internet (in the defined zones). Heating during the winter months, however, is charged separately.
Wifi
We have a free Wi-Fi internet connection which covers the common areas of the Loggiato and the area surrounding the Borgo swimming-pool.
Air fans and heating
The apartments of Fattoria Pagnana have very thick stone walls which help to keep a moderate temperature; so there is no air conditioning. For most of summer the temperatures are not a problem but there can be Tuscan summers abnormally hot during which there are moments of the day truly hot.
We are used to closing windows and blinds during day time to maintain a cool temperature indoors and then open up everything come sunset. There is the possibility of booking in advance or asking at Reception (based upon availability) an electric fan at an additional cost of Euro 3.00 per day.
If the temperature is cold and one feels the need it is possible to activate the heating system. Each apartment has autonomous heating and this will be debited separately.
Cleaning and maintenance
The cleaning of the agritourism apartments is weekly, so there is no daily cleaning or laundry/bed changes which normally takes place on Friday for stays beyond one week. Don't hesitate to ask for extra cleaning, understanding that this service is excluded from the normal booking tariff and the price will vary according to the apartment and number of guests.
The apartment is cleaned before your arrival and accordingly you do not need to worry about cleaning on departure However, we do ask you to leave the apartment in a good state.
If something doesn't work
If something doesn't work correctly or if there is any other problem during your stay, we ask you to let us know as soon as possible and we will try to solve it as soon as we can: directly at Reception (when open) or at the emergency numbers which you will be given when you check-in.
Animals
Based upon indications at the time of booking we accept small animals, friendly and well educated. We ask you to always use a lead when they are with you on the property respecting the other guests as well as immediately recovering and appropriately disposing of any animal waste in the rubbish bins. A domestic animal should never be left unattended or alone in an apartment and we request the use of an animal pen when our staff needs to access the apartment for cleaning or maintenance. We require an extra of per week of € 10.00 for animals and the weekly cautionary deposit will be increased by € 100.00 which will be returned at the end of the stay following a check of the apartment. Download the Regulations regarding Animals.
The Agritourism


Check-in and Check-out
Check-in, number and identity of guests
We recommend that you check-in online to speed up your arrival procedures. In all instances it is necessary to verify the identity card or passport of all guests who stay in an apartment. We state that, obviously, only those include in the booking have the right to use the apartment. The presence of an adult (18 years or more) is obligatory during the rental period.
Arrival & check-out
It would be appreciated if you could notify your expected time of arrival in advance. The apartment will be ready for check-in from 15:00 onwards, and we ask you to vacate it before 10:00 on the day of your check-out. If you require an earlier check-in and/or a later check-out, upon notification and based upon the circumstances, we will do our best to satisfy your request. Please note the opening hours of the Reception (below), however, during high season on Saturday (change-over day) we try to be as flexible as possible to be there when you arrive. In any case should you arrive very late we will leave an envelope at Reception with your keys, directions and an emergency number should there be any problem. In such a situation, the following day, we ask you to come to the Reception for the formal registration as well as to receive all the information you need.
Cautionary deposit
A cautionary deposit of Euro 150 is payable upon arrival. This amount is reimbursed at the moment of departure following an inspection of the apartment.
Keys
You will receive a set of all the keys you need to access your apartment. The loss of them implies a charge of € 100 each set.
Reception Opening Hours - Winter
Monday - Friday: 08:30 – 12:30 and 14:00 – 18:00
Saturday and Sunday only by appointment or based upon planned check-in/check-out
Reception Opening Hours - Summer
Monday – Friday: 08:30 – 12:30 e 15:00 – 19:00
Saturday: 08:30 – 12:30 and 14:00 – 19:00, according to planned arrivals
Sunday: 15:00 – 19:00