Fattoria Pagnana
B&B Services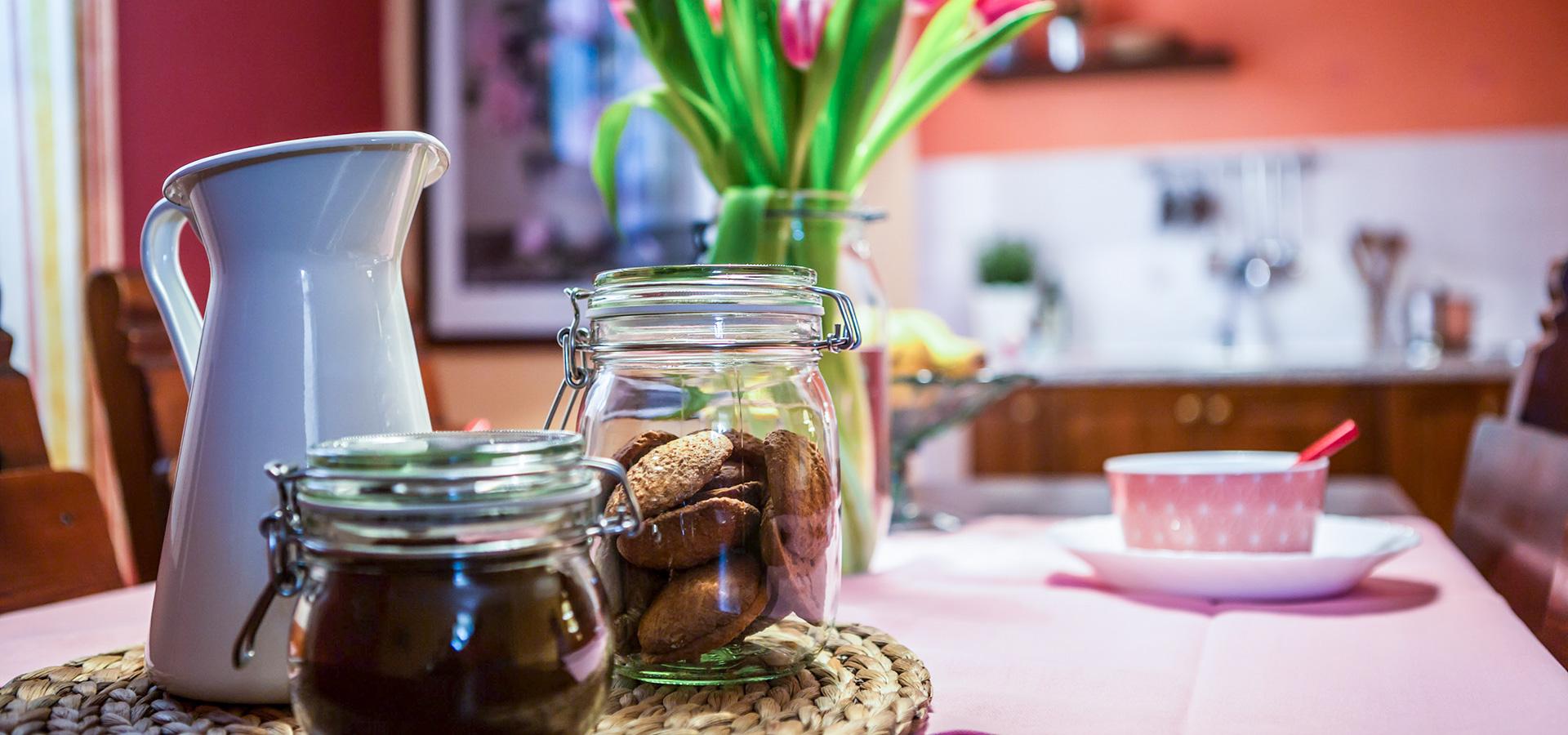 Open all year round


The Loggiato
4 B&B apartments
Access to the Swimming-pool with lounge chairs, umbrellas and various gazebo
Garden with olive trees, includes tables and chairs and various relaxation areas
Communal laundry zone with an area for hanging items
Bicycle shelter
Free covered space for cars and exclusively for guests of the complex but not considered a secured parking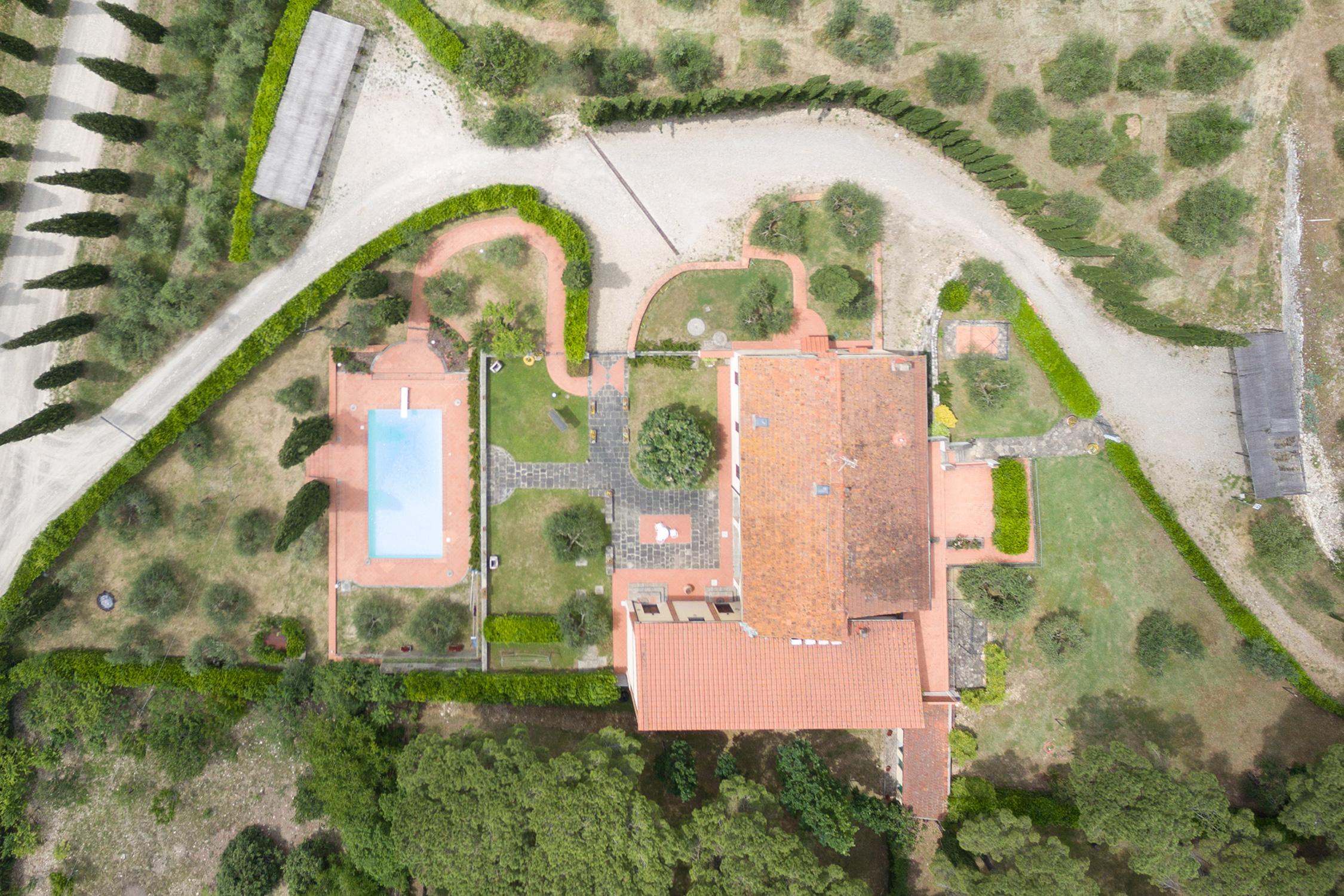 Bed & breakfast


Services
Private Breakfast
We have introduce a new and unique concept of breakfast: each day we resupply your apartment with coffee, tea, orange juice, sugar, jams, butter, biscuits, corn flakes, fette biscottate and, silently each morning, we leave outside your door a Pagnana-bag with brioches just out of the oven. Thus you can have breakfast privately in your apartment at the time of your choosing (we ask you to advise the Reception if you need to receive the Pagnana-bag before 08:00).
Kitchenette
The small kitchenette corner includes a sink, a small refrigerator, a microwave oven, a coffee maker and an electric kettle (please note that the apartment is not furnished with items needed for cooking).
Wifi
We have a free Wi-Fi internet connection which covers the bedrooms of Abete, Lauro, Frassino, Pioppo and the common areas of the Loggiato.
Air conditioning
The apartments of Fattoria Pagnana have thick stone walls which help to keep the temperature cool; but in the B&B apartments we have installed air conditioning in the bedrooms.
Cleaning and maintenance
Daily there is a light cleaning and reordering of the B&B apartments, but sheets and towels are not changed daily. This takes place for stays superior to 4 nights together with a more substantial cleaning.
B&B apartments are cleaned indicatively between 10:30 and 12:30, therefore we kindly ask you to leave the apartment free during this period. We also ask our guests to vacate their apartment in a good condition.
If something doesn't work
If something doesn't work properly or if there is any other problem during your stay, we ask you to let us know as soon as possible and we will try to resolve the matter rapidly: directly to Reception (during opening hours) or to the emergency numbers which will be given to you at check-in.
Animals
Upon notification at the time of booking, we accept small animals that are friendly and well educated. We ask you to always use a lead when they are on the property respecting the other guests and immediately collect and dispose of any animal waste in the rubbish bins.
The domestic pet should never be left alone and unattended in the apartment and we ask that the pet carrier is used when our staff needs to access the apartment for cleaning or maintenance.
We require an extra € 10.00 for each animal a week for cleaning and the weekly cautionary deposit will be increased by € 100.00 which will be returned at the end of the stay following a check of the apartment. Download link for Regulations concerning Animals.
Bed & breakfast


Check-in and Check-out
Check-in, identity number and other information regarding guests
We recommend that you check-in online to speed up the procedure on arrivaÈl. In every caso it is still necessary to check identity cards or passports of all guests staying in our apartments. We remind you that, obviously, only those individuals included in the booking have the right to use the apartment. The presence of an adult (18 years or more) is obligatory during the rental period.
Arrival & check-out
It would be appreciated if you could notify your expected arrival time in advance. The apartment will be ready for check-in from 15:00 onwards, and we ask you to vacate it before 10:00 on the day of your check-out. If you require an earlier check-in and/or a later check-out, upon notification and based upon the circumstances, we will do our best to satisfy your request. Please note the opening hours of the Reception (below), however, during high season on Saturday (change-over day) we try to be as flexible as possible to be there when you arrive. In any case should you arrive very late we will leave an envelope at Reception with your keys, directions and an emergency number should there be any problem. In such a situation, the following day, we ask you to come to the Reception for the formal registration as well as to receive all the information you need.
Keys
You will receive a set of all the keys you need to access your apartment. The loss of them implies a charge of € 100 each set.
Reception Opening Hours - Winter
Monday - Friday: 08:30 – 12:30 and 14:00 – 18:00
Saturday and Sunday only by appointment or based upon planned check-in/check-out
Reception Opening Hours - Summer
Monday – Friday: 08:30 – 12:30 and 15:00 – 19:00
Saturday: 08:30 – 12:30 and 14:00 – 19:00, according to planned arrivals
Sunday: 15:00 – 19:00